Hey Joy Sister, don't wait another minute.
You can have Abundant Joy in the Presence of Jesus today!
A private mentoring community of women seeking the joy of the Lord in everyday life!
Three Levels of Membership - Starting with FREE!
If you're not one of the most joy-filled people on the planet, why not?
Of course, as a Christian woman, you should be…
but why is it so hard to find and keep?
…because no one has ever taught you how.
..."Do I have to be taught how to be joyful? Isn't joy a fruit of the Spirit (Gal 5:22) that I just walk in…?"
I've spent the last 30 years learning to be whole fruit, not just joy, but love, peace, and all the rest. I've had to apprehend every scripture like Rom 12:2, be transformed by renewing your mind, and 2 Cor 10:5, take every thought captive to the obedience of Jesus Christ.
…I had to learn how.
Have you ever wondered what the Secret Place of His Presence was and how to get there?
Beloved, when you know the way into the secret place of joy in His presence and treasures forever, you have unlocked the mystery God has hidden away for His hungry ones.
Are you hungry for a deeper relationship with the God of mysteries?
Listen, dear one, like the cashmere scarf I pulled out to wear the other day left balled up and buried in my drawer for a year, it was full of holes…
…moths of unbelief will eat away your faith.
And holey faith becomes a sieve unable to contain joy!
Gal 5:22 says there is no law against the fruit of the Spirit, which means nothing can keep you from living with all of them.
…but first, you must close up the holes of unbelief and doubt.
Do you wonder why you still think negative thoughts or have trouble believing God's word for your life?
What are you left with when declaring God's word isn't enough to change your circumstances? How will the joy of the Lord become your strength?
People say, Just Choose Joy. So how's that working out for you?
Has anyone taught you what joy is?
Joy is an emotion located in the right hemisphere of your brain, along with your imagination, intuition, and creativity…
…But, when was the last time a Sunday morning sermon activated that other half of your mind, not just your reason and understanding?
If moths have eaten away at your faith…
And you keep driving over the same potholes of joyless living…
or seemingly insurmountable boulders of recession, layoffs, disease, and wars keep you in a world of fear…
...it's time to join Abundant Joy Mentoring Community!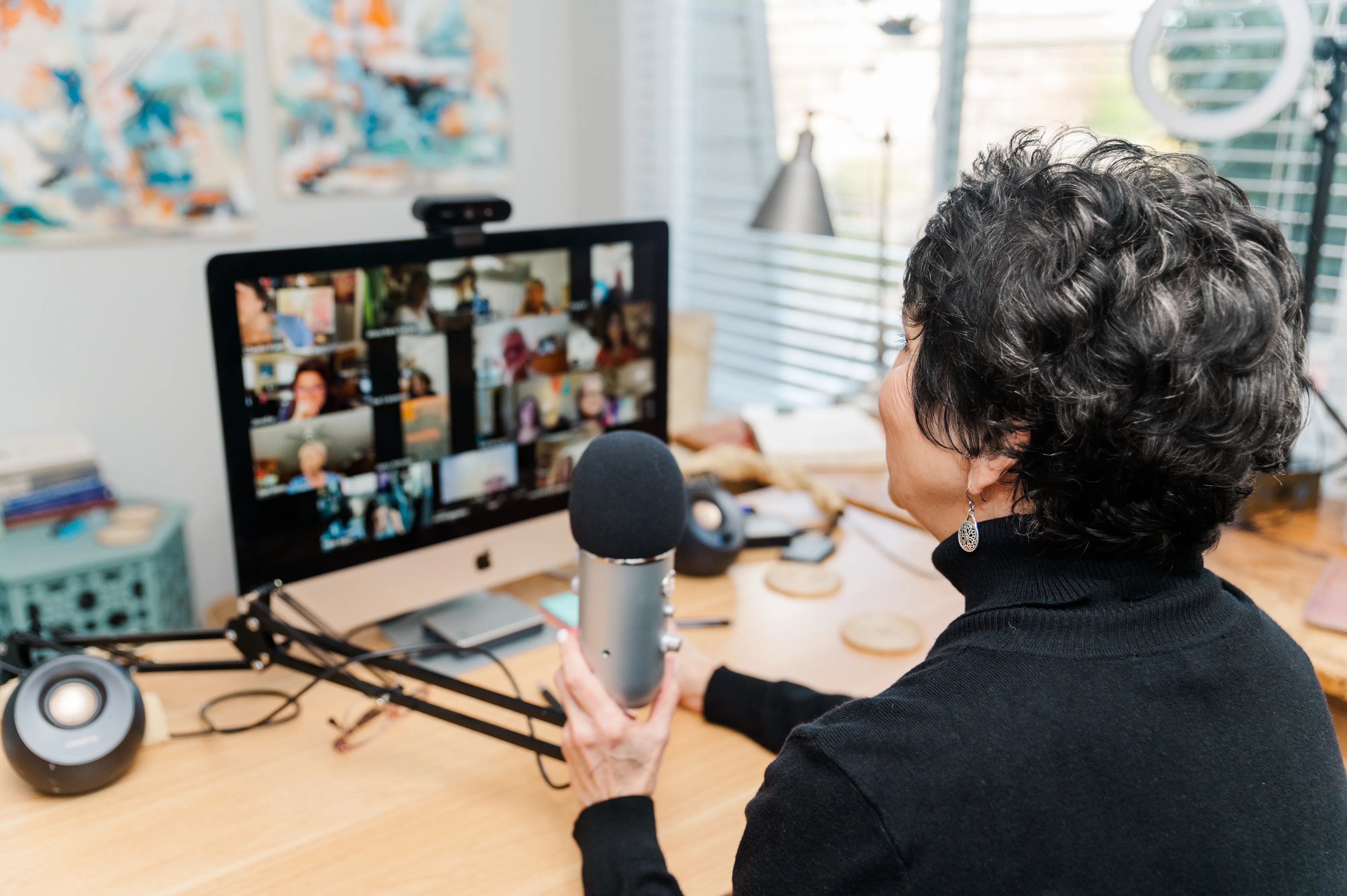 🌟🌟🌟
Don't delay. Join AJMC at one of three levels.
LEVEL 1 Free Access includes:
Join LEVEL 1 Free Access!
Ready to find and maintain the way of joy in the Secret Place with Jesus? With original material from Claudia Klann's workbook, Joy in Living Color, you will learn how to transform thoughts and hidden beliefs keeping you from the Joy of the Lord as you build connection and capacity in community with like-minded women! 👩‍❤️‍👩
Joy in Living Color–Volume 1
Hearing the Voice of God to Unlock Abundant Joy in Jesus
Women's Devotional Prayer Workbook with Expressive Art & Creativity Activations.
Joy in Living Color is a 142-page devotional prayer workbook filled with love letters from Jesus, audio recordings, scripture, grown-up coloring pages, heart-revealing questions, activations, two-way journaling with Jesus, art therapy expressions, and so much more.
Find Joy in the Secret Place with Jesus and uncover heavenly mysteries to increase connection with Jesus. The anointing of community opens doorways of friendships around the world and we lift each other up along the way.
Buy JOY IN LIVING COLOR on Amazon
Each week, the Joy Sisters complete a session from Joy in Living Color together which means no homework is necessary. We always take time for thanksgiving and praise to celebrate our victories or pray for breakthroughs. Plus, there is plenty of time to share your insights and ask questions.
Sometimes, the Lord redirects our plans to whatever is on His heart for that week, and we always follow His lead.
Grow together and apply your discoveries from Joy in Living Color–Volume 1. The workbook is necessary.
Live in Australia or New Zealand? Grab the printable PDf version here.
Want More?
Join PREMIER LEVEL 2
You'll receive:
JOIN PREMIER LEVEL 2 MEMBERSHIP!
PLUS full access to all of Claudia's video course library in Abundant Joy Mentoring Community, worth more than $3,000+ value plus additional content throughout the year!
Special Pricing only $24.97 per month, cancel at anytime
Explore the Abundant Joy Mentoring Community Library
JOIN PREMIER LEVEL 2 MEMBERSHIP!